Explore hidden tips and tricks to
get the best return on your advertisement dollars.

Spark up your Facebook ads
Our Facebook ads focus on emotional consumer initiatives. This allows ads to drive more likes and conversions. We have built a database of tips and tricks to guide you through the social media process from creating content and then executing the content at times when engagement levels are the highest.

Top the Google Adwords
We continuously research the trending keywords to get the most relevant keywords. We have a an extensive in-house keywords directory that can improve your online presence and help you align your content with ongoing trends.

Transform web experience
Effective online marketing encompasses content, design, usability – everything the search engines use to send customers to your website. We have built an easy step by step checklist to improve conversions on your site. Based on our trends research many customer end up pivoting their content to new more profitable markets.

Persuasive ad designs
Advertising design is all about persuasion: you are selling a product, so you need to understand consumer psychology and be aware of market trends and research. We guide you on best practised on how to organize and arrange elements on a page so that users go in the direction you want.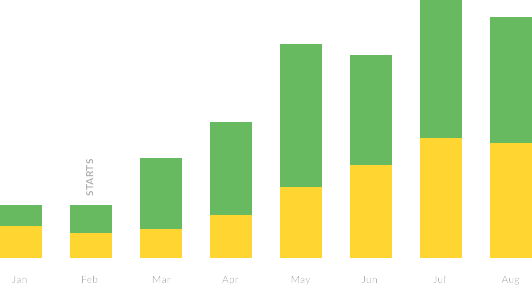 Typical organic and paid traffic growth curves
Why choose us...
---
Organic Paid
The advertising is only successful if it increases your organic growth over time. Although, paid traffic is very important to kick start your website but with our guides, your growth will not always be dependent on paid traffic.